Become the ultimate chef! Take control of a highly polished, realistic kitchen equipped with all kinds of utensils and stands. Unlock and master over 60 recipes or use dozens of lifelike ingredients to cook everything you like. All spiced up with a dash of real-life physics!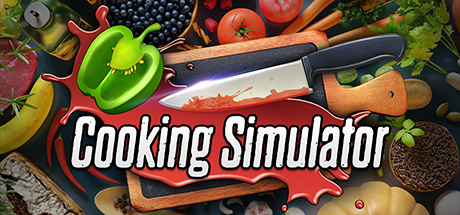 Key Features:
Career and Sandbox modes
60+ recipes
120+ lifelike ingredients
Perks and skills to unlock
Advanced cooking mechanics
Realistic physics
https://store.steampowered.com/app/641320/Cooking_Simulator/
11 june 2019, update v1.2.2.12782 Plaza
https://anonfile.com/75ifU4u7nc/Cooking.Simulator.Update.v1.2.2.12782-PLAZA_rar
https://www.mirrored.to/files/040PS9RQ/Cooking.Simulator.Update.v1.2.2.12782-PLAZA.rar_links
6 june 2019, full Plaza
https://pefelie.org/attachment/download/?id=1340
if you have problems or requests, you can post them anonymously by clicking here, i will answer to all ..i have no ads, no redirections, no fking tricks at all !
Last update on June 11, 7:14 pm by aurel.