"Your dogs have been stolen by a beaked lunatic named Glorkon who stuffed them into his eye holes and is using their life essence to destroy the universe. You're partnered with Trover, a little purple eye-hole monster who isn't a huge fan of working or being put in the position of having to save the universe. He's also not that big a fan of you quite frankly, and neither am I. (Jk, you're great) Only you and Trover can save everything in this bizarre comedy adventure, created by Justin Roiland"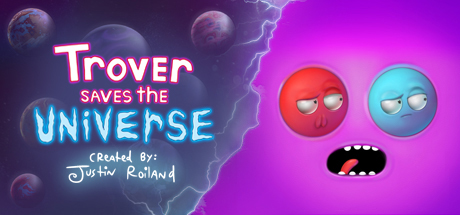 https://store.steampowered.com/app/1051200/Trover_Saves_the_Universe/
5 june 2019, full iso Hoodlum
https://pefelie.org/attachment/download/?id=1315
if you have problems or requests, you can post them anonymously by clicking here, i will answer to all ..i have no ads, no redirections, no fking tricks at all !