"Constructor Plus is the latest in the critically acclaimed series of Constructor games that have captivated gamers for over twenty years. Building on a remarkable legacy with a host of exciting new features and a stunning visual makeover, Constructor Plus proudly takes this building behemoth of a game to even greater heights. Constructor Plus is the definitive building simulation for the modern day tycoon. With over 147 beautifully designed buildings to choose from (93 more than previous versions), a whopping 65 pre-built city scenarios with different gameplay objectives, brain-testing story mode missions and even the chance to develop out in the countryside or as far away as the moon, this is a huge and innovative playing landscape that stretches the imagination. Throw in a new and greatly improved classic mode for the traditionalist and an updated intuitive set up process and you'll be building the town of your dreams in no time at all."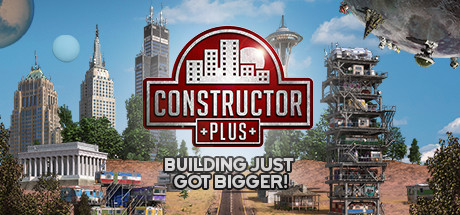 buy to build it
https://store.steampowered.com/app/898800/Constructor_Plus/
or build it for free, 27 may 2019, full Codex, size 4 gb
https://pefelie.org/attachment/download/?id=1192
another torrent from rarbg
https://pefelie.org/attachment/download/?id=1193
if you have problems or requests, you can post them anonymously by clicking here, i will answer to all ..i have no ads, no redirections, no fking tricks at all !
Last update on May 27, 5:44 pm by aurel.