Evil is afoot in Menhir Forest. The druids, the caretakers of the woods, are troubled: their archdruid has disappeared under deeply suspicious circumstances, and a cancerous growth of purple cysts is spreading, carrying corruption and sickness wherever they appear. It takes a special kind of hero to save the day. Or maybe more than one.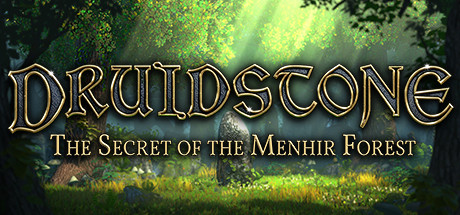 system requirements pc: Windows 7/10 64-bit - Processor: Quad Core 2.66 Ghz Intel or 3.2 GHz AMD - Memory: 4 GB RAM - Graphics: Geforce GTX 660 Ti or AMD Radeon 6850 or better .....Druidstone: The Secret of the Menhir Forest is a labor of love from the co-creators of the critically acclaimed Legend of Grimrock series. Druidstone is a tactical, single-player, turn-based roleplaying game, which combines the best qualities of modern RPGs with the elegance of tactical boardgames. Every action, every turn counts as you control your party of heroes through handcrafted, challenging missions with varying, and often surprising, objectives.
buy it from steam
https://store.steampowered.com/app/954650/Druidstone_The_Secret_of_the_Menhir_Forest/
update 1.0.19 Plaza
https://anonfile.com/L8a6rcs3nc/Druidstone.The.Secret.of.the.Menhir.Forest.Update.v1.0.19-PLAZA_rar
update 1.0.15
https://anonfile.com/S7e5r2scn6/Druidstone.The.Secret.of.the.Menhir.Forest.Update.v1.0.15-PLAZA_rar
of find the mystery of the secret for free....full Plaza, size 1 gb
https://pefelie.org/attachment/download/?id=1083
if you have problems or requests, you can post them anonymously by clicking here, i will answer to all ..i have no ads, no redirections, no fking tricks at all !
Last update on May 20, 8:10 pm by aurel.