rage is a manifestation of a primitive instinct, a code, a complex set of chemical instructions that activates all body resources needed right there in an absurd  "dystopian world devoid of society, law, and order. RAGE 2 brings together two studio powerhouses–Avalanche Studios, masters of open world insanity, and id Software, creators of the first-person shooter to deliver a carnival of carnage where you can go anywhere, shoot anything, and explode everything."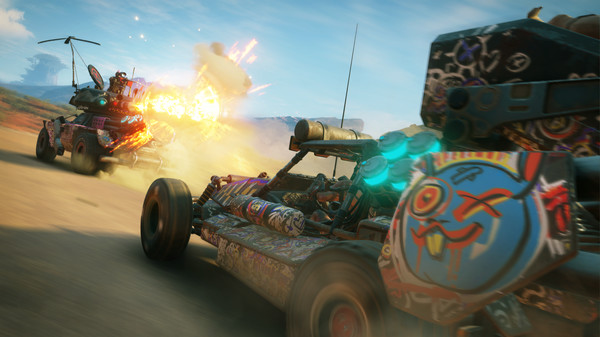 rage 2 system requirements pc:  Intel Core i5-3570 or AMD Ryzen 3 1300X - Memory: 8 GB RAM - Graphics: Nvidia GTX 780 3GB or AMD R9 280 (3 GB)
buy it to be enraged
https://store.steampowered.com/app/548570/RAGE_2/
16 may 2019, update Hotfix Codex
https://anonfile.com/46j3Rdr4n4/RAGE.2.Hotfix-CODEX_rar
https://www.mirrored.to/files/PKOMEPQR/RAGE.2.Hotfix-CODEX.rar_links
or enrage yourself for free....full Codex
https://pefelie.org/attachment/download/?id=1075
trainer...updated
https://pefelie.org/attachment/download/?id=1072
if you have problems or requests, you can post them anonymously by clicking here, i will answer to all ..i have no ads, no redirections, no fking tricks at all !
Last update on May 17, 4:02 am by aurel.