another shinny new weapon for you to rezist Micro$oft kite attacks in this eternal struggle of windows activation,  includes 4 different activation methods. KMS Inject, Digital, KMS 2038 and Online activations.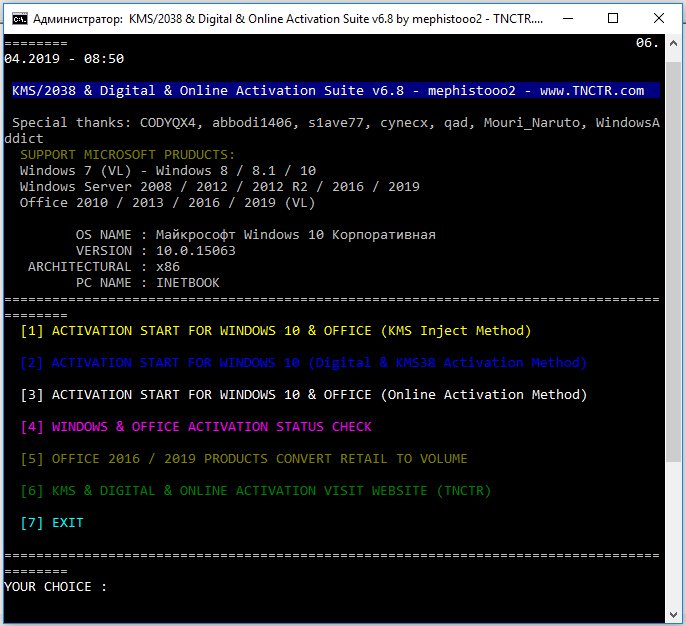 latest version 23 may 2019 updated version 7.4
https://anonfile.com/i8e89fs0n6/KMS.Digital.Activation.Suite.7.4.pefelie.site_rar
https://1fichier.com/?r20kvsp96gzmh91gfb9l
https://www.mirrored.to/files/E6IWGVY1/KMS.Digital.Activation.Suite.7.4.pefelie.site.rar_links
- i recommend "KMS38" method, but you can try also the permanent one (which is more unstable on future windows updates)
- for Office 2019/2013 you should use "KMS License" 
if you have problems or requests, you can post them anonymously by clicking here, i will answer to all ..i have no ads, no redirections, no fking tricks at all !
Last update on May 23, 3:28 pm by aurel.