don't bother to understand why is caligula inserted in this mumbo-jumbo anime fighting story game, script writers need to live by inventing all kinds of provocative shits, however absurd, but you must not fall in their trap...you already did ?...sorry, at least it will be for free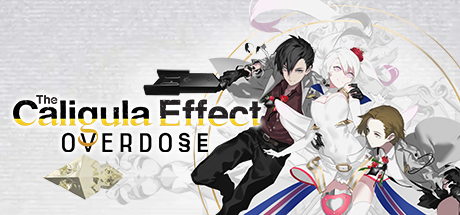 "Mobius. An idyllic world that exists for the sake of letting people forget about the pain and problems of reality. In this world created by a sentient vocaloid program, μ (Mu), reality and fantasy has become blurred, allowing people to relive their high school years in bliss. Yet in this seemingly beautiful and perfect world, something is amiss.Escape from this false paradise with your fellow students and return to reality in The Caligula Effect: Overdose"
https://store.steampowered.com/app/889600/The_Caligula_Effect_Overdose/
16 march 2019 update
https://www39.zippyshare.com/v/CAI6JsNl/file.html
https://www.mirrored.to/files/0L7JTQGK/The.Caligula.Effect.Overdose.Update.v20190314-CODEX.rar_links
12 march 2019, release Codex
https://pefelie.org/attachment/download/?id=401
dlc unlocker Codex..or open "steam_emu.ini" (from Codex release) and change; DLCUnlockall=0 to DLCUnlockall=1
https://pefelie.org/attachment/download/?id=407
if you have problems or requests, you can post them anonymously by clicking here, i will answer to all ..i have no ads, no redirections, no fking tricks at all !
Last update on March 16, 9:19 pm by aurel.