we all want to be smart good looking dictators, but it can't be done, except in movies and games..."El Presidente is back! Prove yourself once again as a feared dictator or peace-loving statesman on the island state of Tropico and shape the fate of your very own banana republic through four distinctive eras. "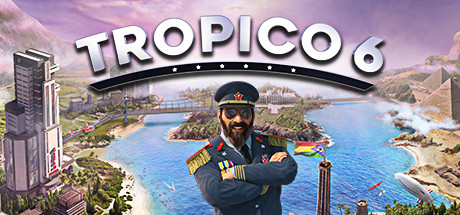 https://store.steampowered.com/app/492720/Tropico_6/
 
12 june 2019, update 1.0.5 Codex
https://pefelie.org/attachment/download/?id=1405
 
clean steam files 1.0.4
https://drive.google.com/uc?id=1YEMT3Ws4LjBxUfOU1TIVYzs4uBTmg_po&export=download
multiplayer crack...open "read.txt"
https://anonfile.com/I3C9ieY3m1/Tropico.6.pc.multiplayer_rar
https://www.mirrored.to/files/0RE0KAZB/Tropico.6.pc.multiplayer.rar_links
it requires clean steam files (included original steam_api64.dll) , run it as admin, players must have the same fix
repack xatab english/russian v1.05 Rev 101048, size 5.9 gb
https://pefelie.org/attachment/download/?id=1411
if you have problems or requests, you can post them anonymously by clicking here, i will answer to all ..i have no ads, no redirections, no fking tricks at all !
Last update on June 13, 10:41 am by aurel.