transforming photos in paintings is something common now, but the effects of this conversion are questionable at least, we need to cause certain emotions in the brain of the viewer, sensations that will associate with ourselves and create a complex mental figure ..an alter-ego of us that will replace us in relations with that person, strange romance feelings is what we want to produce.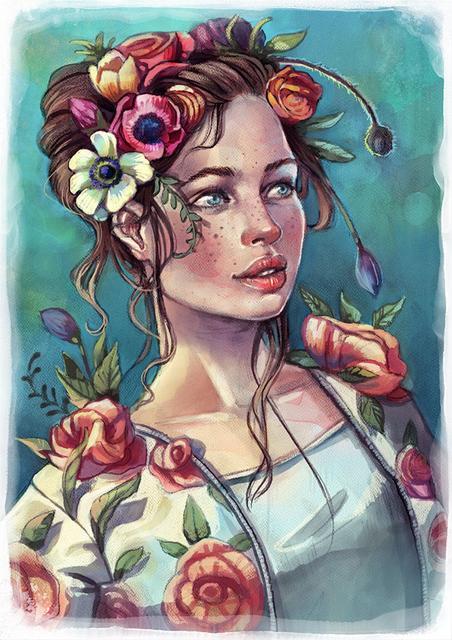 Enjoy using realistic watercolor, acrylics, inks and pastels and broaden your horizons with these new digital art techniques - Real world simulation of paint diffusion - Wet tools: Watercolor, Acrylic & Ink Pen - Dry tools: Pencil, Pastel, Marker, Eraser - Blend and Smudge tools - Custom Brushes - Wet, dry and blow the wet painting - Tilt the canvas to get flow effects - Pen pressure support .Layers & Colors - Unique color mixing - Creative stencils and masking tools - Selection tools - 10 paper and canvas presets - 23 Photoshop blending modes including Normal, Darken, Multiply, as well as various Burns, Dodges, Lights and more - User predefined color sets - Image color tracing - Drag & Drop image from folder or web - Import and export with alpha channel - PNG, JPG, TIF, BMP and REB files - Layered PSD support - Iterative Save - Save sequentially numbered versions of an artwork with "_1" and increasing by 1 for each sequentially numbered file- Image file thumbnails - You can see the Rebelle image file thumbnails in every file browser or file dialog together with an image preview when available.
5 december 2018, full version 3.1
https://www39.zippyshare.com/v/KVSdrr6B/file.html
https://anonfile.com/c4I9R7mfbb/Escape.Motions.Rebelle.full.3.1win.pefelie.site_rar
https://www.mirrored.to/files/WNI2EOYH/Escape.Motions.Rebelle.full.3.1win.pefelie.site.rar_links
- open read.txt and follow instructions virustotal on repacked installer
https://www.virustotal.com/#/file/e9963aec8310abf7c6c17c55eef4e991278ed702e549d94c75ffcf2ec2e7f06a/detection
if you have problems or requests, you can post them anonymously by clicking here, i will answer to all ..i have no ads, no redirections, no fking tricks at all !
Last update on February 23, 11:20 am by aurel.